VB.NET Training Courses
The VB.NET training curriculum teaches the skills necessary to create Windows applications, Web applications, Windows Presentation Foundation (WPF) applications and service-oriented applications using Windows Communication Foundation (WCF). Our instructor-led classes provide substantial hands-on lab time and individual attention.
The training experience was very useful. The instructor made every attempt to answer questions and provide assistance when needed.
– S.H., Agriculture and Agri-Food Canada
About Us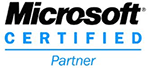 SST offers competency based IT training courses in more than 100 cities across North America and the United Kingdom. Our training philosophy zeroes in on your ability to work more productively and with higher quality results after training. Take courses in the classroom, via live remote attendance, on-demand streaming, as well as private, on-site team training held at your facility. We offer a wide selection of discount programs to accommodate individuals as well as groups both small and large.
Contact our helpful Customer Service staff at 978.250.4983 for detailed information or assistance.
---
Course Benefits
Course materials include student guide, hands-on lab manual and USB flash drive for examples and lab work
Students receive a certificate of completion at the end of class
Students can retake any portion of a class that has been completed, within 12 months at no extra cost
There are no registration fees or cancellation fees